RESEARCH IS A RECURSIVE PROCESS
​
QUESTION YOUR QUESTIONS AS YOUR KNOWLEDGE GROWS
GREAT QUESTIONS = GREAT OUTCOMES
Summarizing information from several sources is a report, not research. Research happens when you investigate a topic within the framework of a central, or driving question. Piecing together ideas from multiple resources to deepen your understanding of a topic and then applying that knowledge in answering the research question is a hallmark of the research process.
QUALITY INFORMATION = QUALITY OUTCOMES
Best research practice uses a wide range of resources in multiple formats--online databases, websites, and videos are most common, yet blogs, interviews, and speeches, can be useful as well. When using free resources online, you become the judge of the reliability and quality of the resources. The following documents can be helpful when evaluating information. Look through all of them for a wide range of questions to ask about your sources.
Text AND images can be presented inaccurately--ON PURPOSE!
FACT CHECK FACT CHECK FACT CHECK FACT CHECK FACT CHECK FACT CHECK FACT CHECK FACT CHECK FACT CHECK FACT

---
SUPERIOR NOTE TAKING = SUPERIOR OUTCOMES
Some teachers have specific guidelines for note taking while others will allow any format. The copy and paste method of taking notes is NEVER a good solution! Best practice: read small amounts of text, think about what it means, then decide if it is pertinent to your research question. IF it is, jot down a few sentences summarizing the idea, being certain you keep track of where you retrieved the information. A three column table made with Google Docs makes a perfect note taking template.
Powered by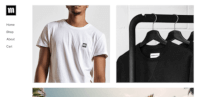 Create your own unique website with customizable templates.